There is no such thing as free phone service like Google Voice. Why not? It is free, seamless, and of high quality. Contrary to many other speculations, people still use it for texting, receiving, forwarding and record calls and so on. Google Voice communication means which works with the existing phone service.
In Google Voice Account and app, Google offers the secondary phone number with certain winning features such as voicemail, SMS, incoming calls recording, and so on. Once you obtain the phone number from Google, you can connect it with one or other phone numbers, whether cellular or landline.
Receiving, Forward and Record calls on Google Voice are the things you can do with this service. But before proceeding, you will need to register first.
Signing Up and Setup of Google Voice
Go to Voice.Google.com. Make sure you already have a Google account to ease the process. If you don't have one, you will need to create a Google account first. Then you need to follow through just like when you sign up on other websites.
Choose the perfect Google Voice number for you. Verify that you've selected your number, and you are good to go. Follow the process through so that you can grant your new Google Voice number.
Take your time to adjust the Google Voice to meet your requirements and needs. The setup you make for Voice will entirely depend on how you will use the Google Voice. You can go by choosing the Settings by tapping three dots or ellipsis.
Some Benefits of having a Google Voice Number
Google Voice will help you out in a lot of different scenarios from your business to personal life.
The great thing about the Google Voice Number is that you can freely direct your business or personal line into a Google number, concealing your real phone number for the sake of privacy and safety.
You can also set up the voicemail greeting so that your callers will gladly leave the messages for you.
Google Voice has provided some presets where the friendly operators said the invitation to leave the message. Or, you could record on your own.
You can do this by scroll down and tap "Voicemail Greeting" from then; you could present the voicemail greeting accordingly.
How to Receive Calls on Google Voice?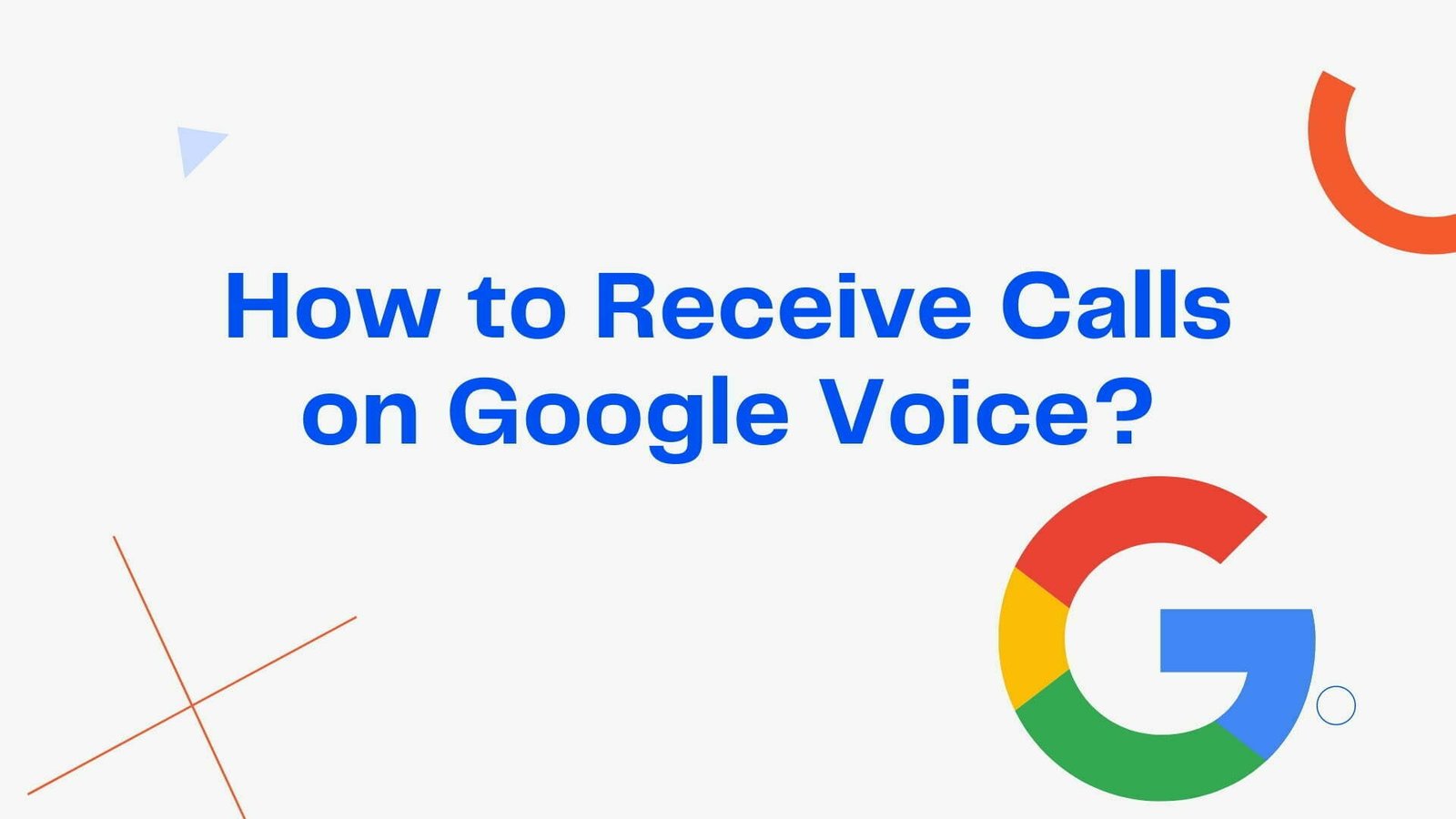 It is a straightforward and easy process to receive calls using your Google Voice. All you need to do is to activate the Call forwarding feature in the app. So, in the Google Voice app, you will need to scroll down and tap "Call forwarding".
The app will then show you the list of devices you've connected with Google Voice. You could tap the toggle "on" to the devices of your choices. That means the Voice calls will go straight to the devices of your choice.
How to Forward Calls to Google Voice?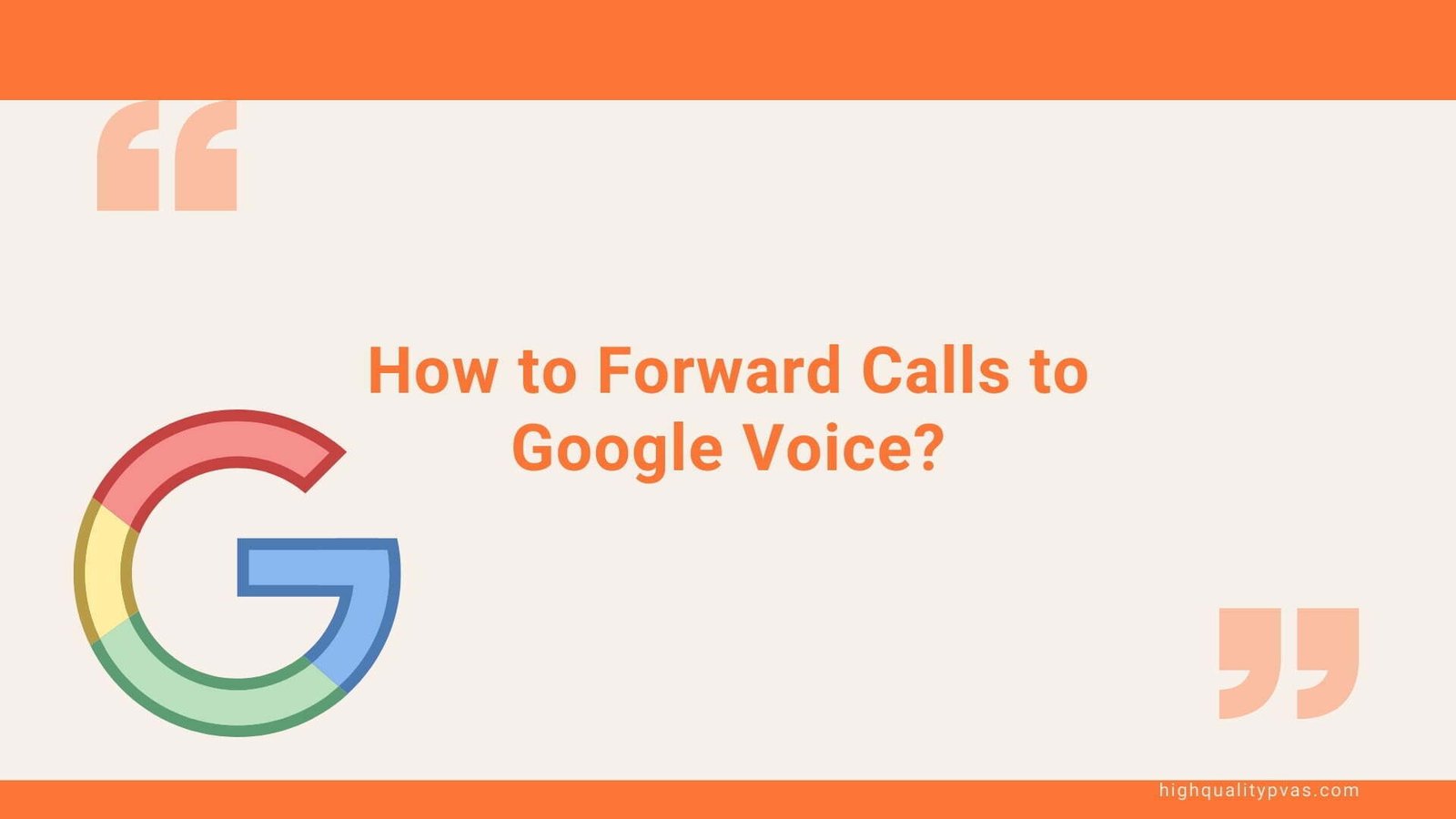 If you have been looking for the best way to set up your Google Voice account for Call forwarding, you have come to the right place. We are going to show you how.
You can set your Google Voice to record the incoming calls, sending SMS, sending notifications through Gmail account, recording the transcription, and so on. This service can help you out in a lot of different scenarios.
Meanwhile, as we focus on the forwarding calls topic, you can use Google Voice to help you set the situation where you can get the calls at the specific time and day.
Why Forwarding the Calls?
Call forwarding is a relevant feature in the means of communication. This feature is beneficial when you are making such an important call, but you also use the other phone simultaneously.
The call forwarding in Google Voice allows you to direct the incoming calls to another phone number as you are still using your current phone number.
Forward Calls to Google Voice – The Steps
First things first, you could access your Google Voice account.
Find the Gear icon and click it.
Click Settings and choose to Add Another Phone.
You will want to fill the field with the specific phone numbers that you will need to forward from here.
There are some fields to fill in "Name" and "Number".
You can add anything to the "Name" field to identify the specific device or phone you are using.
Don't forget to add the right phone number in the "Number" field.
Then in the Phone Type menu, you could choose the phone type.
It is also important since it will show you what kind of device you need to receive the forwarded calls.
There is also a Text Settings box that you can tweak to decide if you want to receive the messages from your callers.
Then in the next step, you will want to tweak the option in the Ring Schedule.
From this menu, you can set your phone to ring in your choices' times and days.
Many people who used this feature found helpful things from this feature. For instance, if you choose "Never rings on Weekends", you will not receive any call on your weekends.
Using this setting, you can finally enjoy your weekends without getting distracted by the job. Then you could proceed with Save and choose Connect. In this step, Google Voice will call your phone for verification.
Make sure that your phone is not on the Airplane mode since it would be failing to connect. Then after connecting, you will see the code. Enter the Verification Code on screen using your smartphone keypad. There you have it!
You May Like:
1. The Best Site to Buy Google Voice Number
2. Top 10 The Best Alternatives to Google Voice
How to Record Calls on Google Voice?

In some cases, you might want to record the phone calls for later use. It can be strangers, fraudulent people, scammers, or other individuals over the phone. When the conversations go south, you might wonder if you can record these calls on Google Voice.
Recording the calls is not only happening when there are some threatening issues. For instance, in telemarketing, you will want to record the calls to keep the records of the contracts. The verbal agreements have been trending for this recent time.
The other purposes can be everything from important interviews, meetings, reports, or even romantic talks with your long-distance girlfriend.
If you wonder if Google Voice can record the calls, YES it does although you can only record incoming calls from this service. So, without further ado, let's go through the steps to record calls on Google Voice.
The First Step – Install Your Google Voice
There will be no fees to pay when you record the call. Keep in mind that you can only record the incoming calls. Google Voice is accessible through various platforms, including browser, iOS devices, and Android devices.
If you are using a smartphone or tablet to communicate, it is a great idea to install the Google Voice app. It is better if you already have an existing Google account so that you don't need to create the new user for your Google Voice.
Step Two – Get the Google Voice Number
If you already have a Google Voice number, skip this step.
If you don't have the number, you need to open the app.
And tap "Get Started". The app will direct you to the account management menu.
In this menu, you will need to choose the Google Voice number.
Tap search and find the city you are living in or nearby cities.
Then tap next.
Google will provide you with some numbers.
Choose one that is suitable for you.
You will need to keep going with the verification.
Step 3 – Setting Up Your Google Voice for Recording
The key to proceed with the recording of the incoming call is to enable this feature at first.
Tap the menu icon, then select Settings.
Then you need to find Incoming Call Options and tap the toggle which will turn the call recording.
Step 4 – Recording Session
After step 3, you are now ready to record any incoming phone calls to your Google Voice number.
Tap number "4" button to proceed with the recording.
In this case, your caller will get notified that their call is being recorded.
To stop recording, you could tap number "4" again or hang up the phone.
Step 5 – Accessing the Recorded Conversation
In the Google Voice app, you'd need to tap "Voicemail" to see the recorded call. Then tap any recorded call you want to play.
Step 6 – Save Transcripts
Google Voice can transcript the recorded call. You can tap the three dots button on the lower left of the recording then tap "Copy Transcript". From then, you can use the transcript to paste to any other medium you need.
Recording Outgoing Calls
Since Google Voice only allows you to record incoming calls for free, you will need to use other services to record outgoing calls.