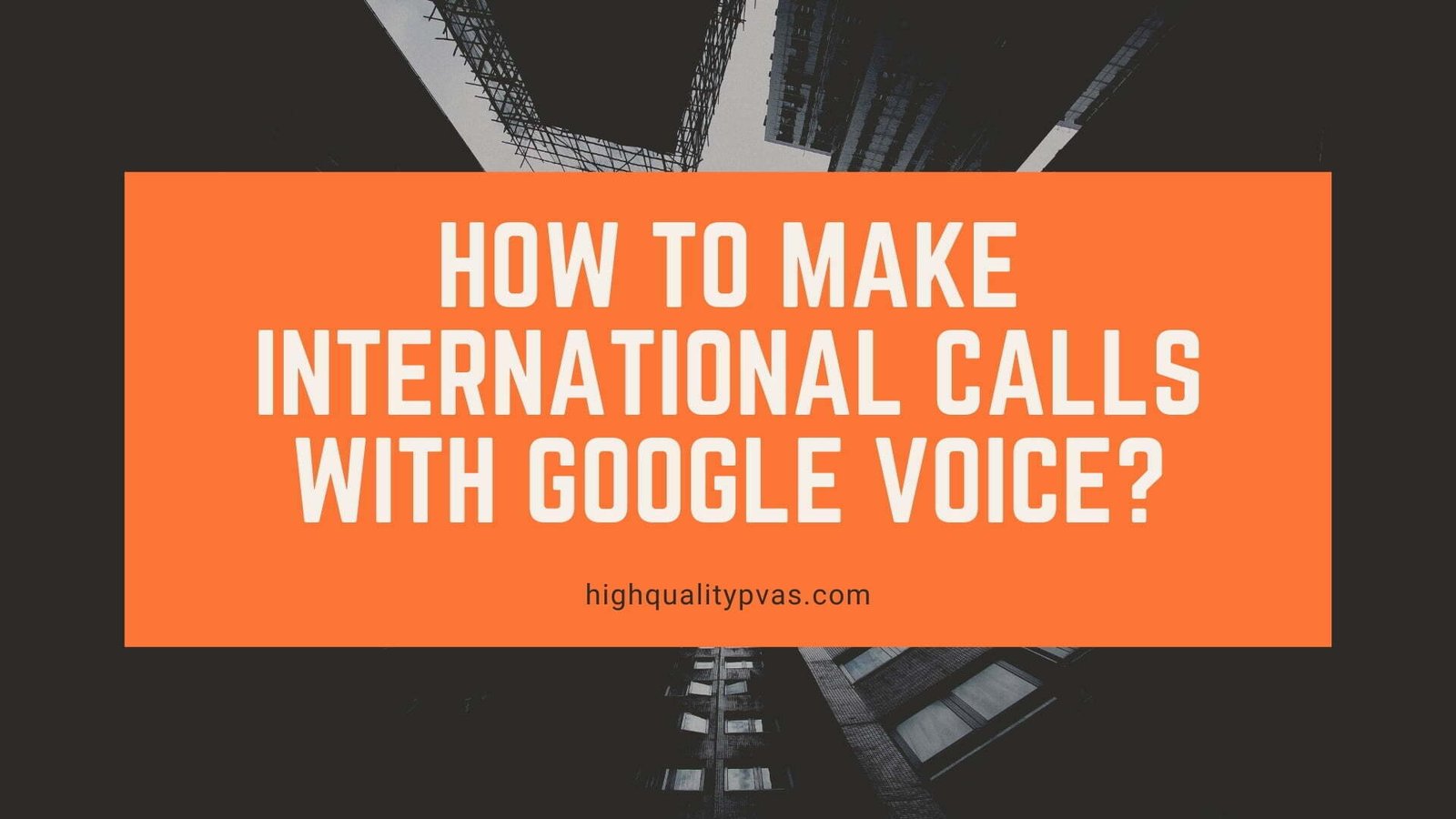 Can you make an international call with your Google Voice? Basically, YES, you can do it.
Google Voice, just like other communication services, allows you to call whoever is in and out of the country.
Google Voice comes with abundant features and perks to enjoy.
So, when you are using it, you will see such simplicity and effectiveness in communicating.
The good thing about Google Voice is that you can have one number to protect your privacy and identity.
Chances are you might have several communications devices at your place from your work phone, smartphone, home phone, and other phones.
You can use the Google Voice number instead, and route the calls to the specific device.
Make International Calls through Google Voice
You can use Google Voice to make international calls just like you usually do on a regular phone.
It also has a similar rate to conventional career rates.
Since you can access Google Voice through PC, Android, or iOS devices, I will divide the tips into three parts accordingly.
Google Voice International calls through PC or Mac
Go to Voice.Google.com and use your Google Credentials to login.
Make sure you have added credits to your balance.
Calling within Canada and the US is free. But if you are making an international call, there would be a nominal fee.
Add money to your account if you haven't done it.
Then locate the Dial icon and click it.
Enter your receipt number.
The number must be started with the country code before the actual phone number.
If not, it won't work.
Double-check the recipient phone number then click the phone icon to start your call.
Google will then activate the Voice message to inform you of the rate per minute of each call.
At this point, you could hang up to cancel the call, or accept the rate and continue to make a call.
Google Voice International Call Through Android
The rates can be a bit tricky, depending on your phone data plan.
You might need to spend more money on extra fees set by your phone carrier for the international calls.
Anyway:
First, you will need to open your Google Voice app.
Login using your Google credentials.
Then you could tap the Dial icon.
Then add the international number you want to call.
Enter the country code before the real phone number.
Then tap the dial icon.
Just like when using the service on the PC, your phone carrier will inform you about the extra fees that you might need to pay when making these international calls.
Tap "Got it" and then proceed with the phone icon.
Then again, Google will inform you about the rates of international calls.
Once again, you will want to tap "got it".
Then it will prompt to call your recipient.
Google Voice International Calls through iOS Devices
You can use Google Voice on both iPhone and iPad.
First, open the Voice app and log in to your account.
Then tap the dial icon and put the recipient number.
Enter the country code first before the actual phone number.
Then you could proceed after hearing the international rate information.