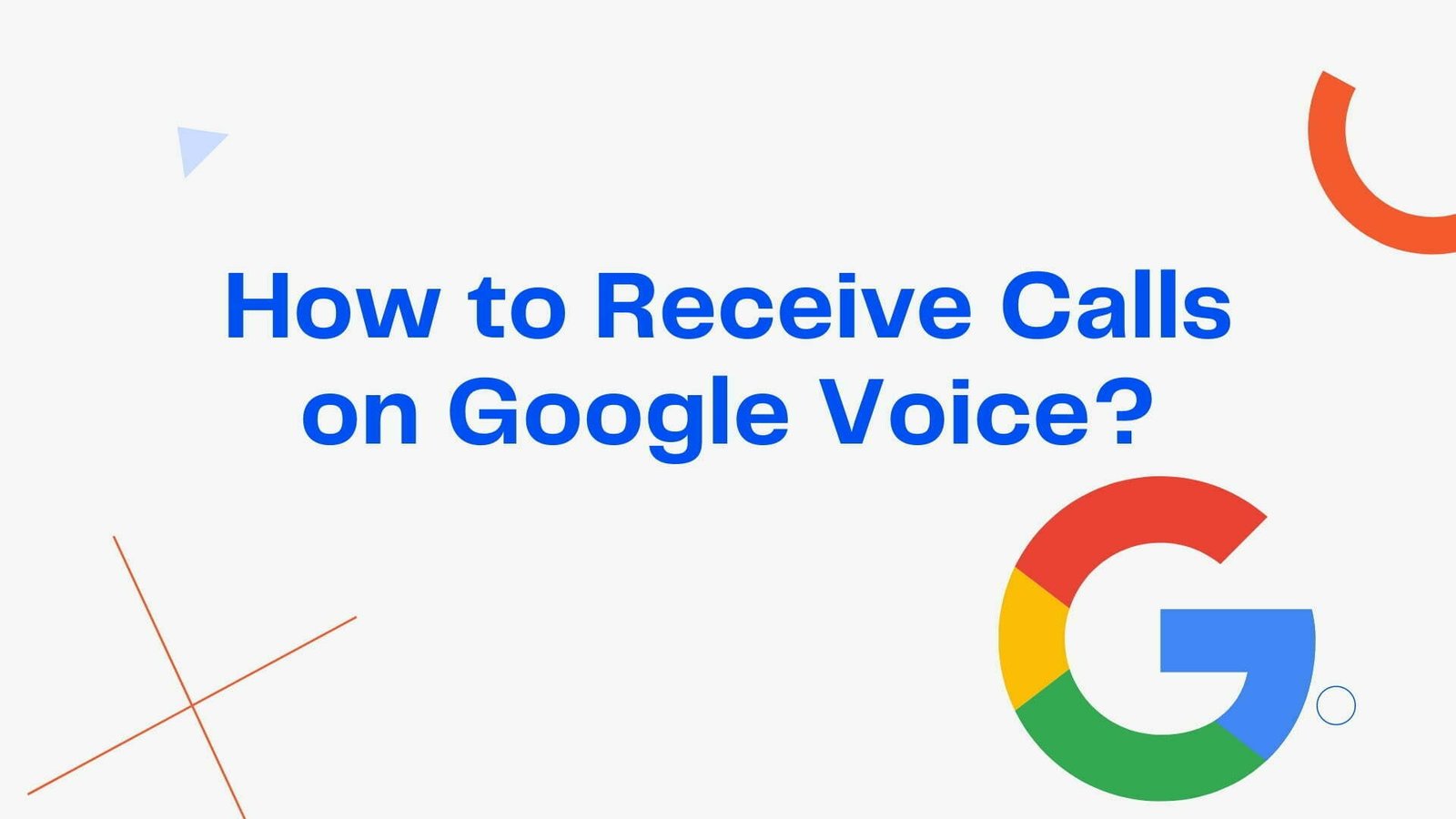 There is no such thing as free phone service like Google Voice. Why not? It is free, seamless, and of high quality.
Contrary to many other speculations, people still use it for calling and receiving calls, texting, and so on.
Google Voice communication means which works with the existing phone service.
In this app, Google offers the secondary phone number with certain winning features such as voicemail, SMS, incoming calls recording, and so on.
Once you obtain the phone number from Google, you can connect it with one or other phone numbers, whether cellular or landline.
How to Receive Calls on Google Voice?
Google Voice will help you out in a lot of different scenarios from your business to personal life.
You can get the Google Voice by downloading the app from Google Play Store or App Store for Apple users.
You can also create your Google Voice account through the browser.
Receiving calls on Google Voice is one of the things you can do with this service. But before proceeding, you will need to register first.
Signing Up and Adjustment
Go to Voice.Google.com. Make sure you already have a Google account to ease the process.
If you don't have one, you will need to create a Google account first. Then you need to follow through just like when you sign up on other websites.
Choose the perfect Google Voice number for you. Verify that you've selected your number, and you are good to go.
Follow the process through so that you can grant your new Google Voice number.
Take your time to adjust the Google Voice to meet your requirements and needs.
The adjustment you make for Voice will entirely depend on how you will use the Google Voice.
You can go by choosing the Settings by tapping three dots or ellipsis.
Make Calls
In the Google Voice app, you will need to tap "Calls started from this device's phone app".
From then, you can choose between using your Google Voice number or your real phone's number.
You can choose as you desire.  If you focus on domestic calls, you could choose to use your Google Voice for them since it is free of charge.
Incoming Calls
It is also straightforward and easy to make receive calls using your Google Voice.
All you need to do is to activate the Call forwarding feature in the app.
So, in the Google Voice app, you will need to scroll down and tap "Call forwarding".
The app will then show you the list of devices you've connected with Google Voice.
You could tap the toggle "on" to the devices of your choices. That means the Voice calls will go straight to the devices of your choice.
Voicemail Greeting
You can also set up the voicemail greeting so that your callers will gladly leave the messages for you.
Google Voice has provided some presets where the friendly operators said the invitation to leave the message. Or, you could record on your own.
You can do this by scroll down and tap "Voicemail Greeting" from then; you could present the voicemail greeting accordingly.