If you have been looking for free ways to make phone calls from Google Hangouts and how to Get a Google Hangout Number?, you will find your answer here. It is effortless to make a call from your Google Hangout accounts.
You can access the service through the website, Gmail, as well as the app.
How to Get a Google Hangout Number?
I suggest you use the Chrome browser if you are using your Google Hangout through the official site. The Google Hangout app is available for both iOS and Android devices.
Here is how you can make free calls with your Google Hangouts account.
Google Hangouts Website
Open your Chrome browser and visit this site: hangouts.google.com.
Make sure you have logged into your Google account.
You can directly make a free phone call in your browser to another Hangouts member through that URL.
Of course, it will only work if your counterpart is also using Hangouts.
Preferably give your friends or recipients a heads-up before you call them because not all folks are available.
You need to Click the PHONE CALL, which is located in the middle of the screen.
Click New Conversation.
Add the phone number or contact name of the recipients.
Then make the phone call.
Make sure your device is ready before doing so.
Google Hangouts via GMail
You can also make a call right from your Gmail platform. It can be beneficial for your correspondence activities. You can send emails, text, and make a phone call in one place. There is no need to move from one site to another to communicate and collaborate with other persons.
First things first, you will want to enable the chat through the Chat tab located in the settings.
You can see that there is a phone icon at the bottom-left part of the Chat tab.
Then there is a plus sign beside it.
Select a contact or enter a name or number to locate your recipients of the calls.
Google Hangouts App
Google Hangouts App is available in the App Store or PlayStore. If you are using an Android device, there will be two apps that you need to download: Google Hangouts and Hangouts Dialer apps. It is also easy and straightforward to use Google Hangouts through your mobile devices.
To call your recipient, you need to tap the phone icon at the bottom of the menu on iOS.
In Android, the button is on the top of the app.
Then hit the green dial button.
Type a number or name to search the contact.
Or you could also tap the contact button to browse around the contact.
Sending Texts for Free
Besides making a free call, you can also send instant text messages for free. Consider this as the regular messenger app for you and your friends, and you are good to go. You need to make sure that you and your friends are using the same app.
In the text platform, you can also send your location, pictures, videos, and more. You can have more control over the conversations in Google Hangouts, such as favorites, notifications, as well as archiving.
How to Find Out When Google Account was Created?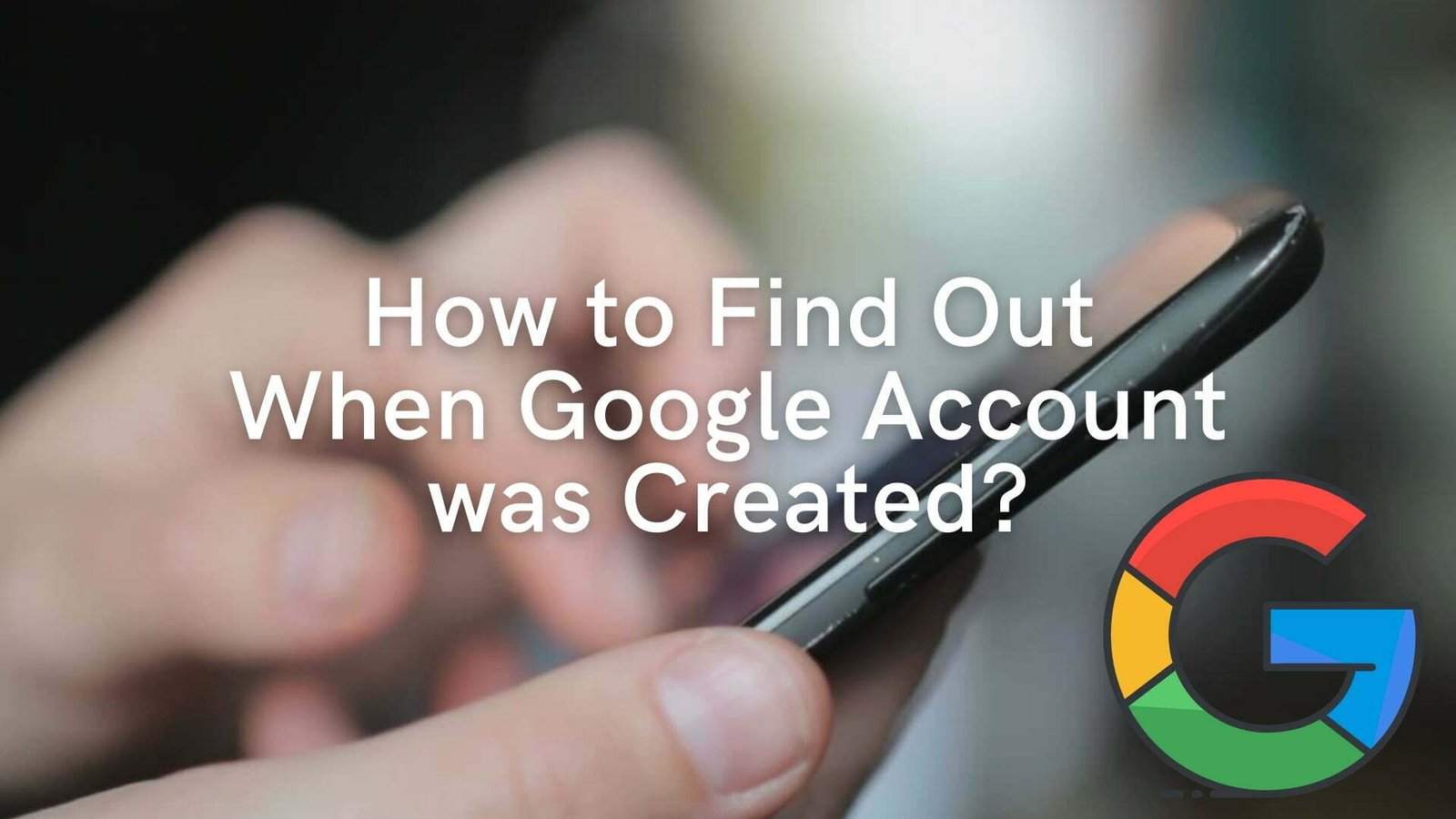 If you've arrived in this article, you might have been wondering about the creation date of your current Google Account. Like the other users across the globe, you might have had your Google account for a while.
However, Google does not necessarily show you your account creation date because of undisclosed reasons. But there might be curiosity from you. And you might wonder what date your Google account was created.
In some cases, the Account creation date is very important for you. It can be one of the things you need to fill in to recover your email address besides the other tests challenged by the Google officials.
There are some reasons why you need to know when your particular Google account was created. You probably need to know for nostalgic reasons, or perhaps more pressing matters such as Google Account recovery. For the latter case, you will need to know the exact creation date of the particular account to recover it and use it again for your causes.
Knowing when you first created the particular Google account will help you a lot in the Gmail account recovery process. There are some ways you can try. Without further ado, let's check them all below.
Locate the "Welcome Email"
It is an easy thing you can do to find out the exact date. When you create your Google Mail account, the very first message you receive is the one from Google's officials. There's not much said in the email except for the welcome email. Although the welcome message's content has changed from time to time, it does not erase its main function.
All Gmail new users will receive a welcome message from the Gmail team as their first message after their Account creation is done. The very first message from Google is the same time as you first create your account. Here is where you can find trustworthy information about your Google account creation.
The good thing here is that you can find out this message if you haven't deleted it, and see the exact date of your Google account creation through it.
First, you need to open your Gmail account by signing using your existing username and password.
Just usual, you will see the page selector in your Email menu.
Then there is a page selector nearby the gear button.
Click the oldest.
Then it will automatically show you the emails from the oldest ones to the newest ones.
You will supposedly see the first welcome email sent by Google at the top.
If you have ever imported emails before, you will need to scroll down to locate the first message since it won't be the first message you receive.
You could search it using the search button available in the Gmail platform.
Type keywords like "welcome", "welcome to your new Google Account", etc. I had tried it some times.
And "Welcome to your new Google Account" would be the best phrase to type. The result was accurate.
Then you need to open the welcome email.
Or see the date of this email.
You will get the exact date.
It is a great idea to save the date or keep this welcome email to remind you about the date in case you need it later. Take a screenshot and store it somewhere you can access.
The other way to find the Welcome message is by searching in the Gmail search box. Type the right keywords like "welcome", "Gmail team", or else.
POP/IMAP Settings Information
If you have deleted the welcome message from Google, you could use this method. If you have been familiar with the POP Settings and features, you might be able to see the creation date of your Gmail accounts.
Select the Gear icon, and see All settings.
You will find Forwarding and POP / IMAP. Click it.
Keep in mind that this method will only apply if you have ever used it before.
In the POP Download section, you're going to check on Status line.
There will be Status: POP is enabled for all mail that has arrived since [DATE].
That would be the date of your Google account creation.
Use Google Takeout Method
There's an excellent service from Google called Google Takeout, which allows the users to export the Google data into various formats. Back then, when Google+ still existed, you could use the feature right from it. However, it is no longer available. But if your sole purpose is to find out the date of the account creation, you can still use Google Takeout to proceed with your mission.
The good thing about this feature is that you can choose to export the data from various sources such as Chrome, Drive, YouTube, etc. From then, you can find the timestamp of the activity. It won't exactly tell you the date of your Google account creation. But you can use the data to search the exact time manually.