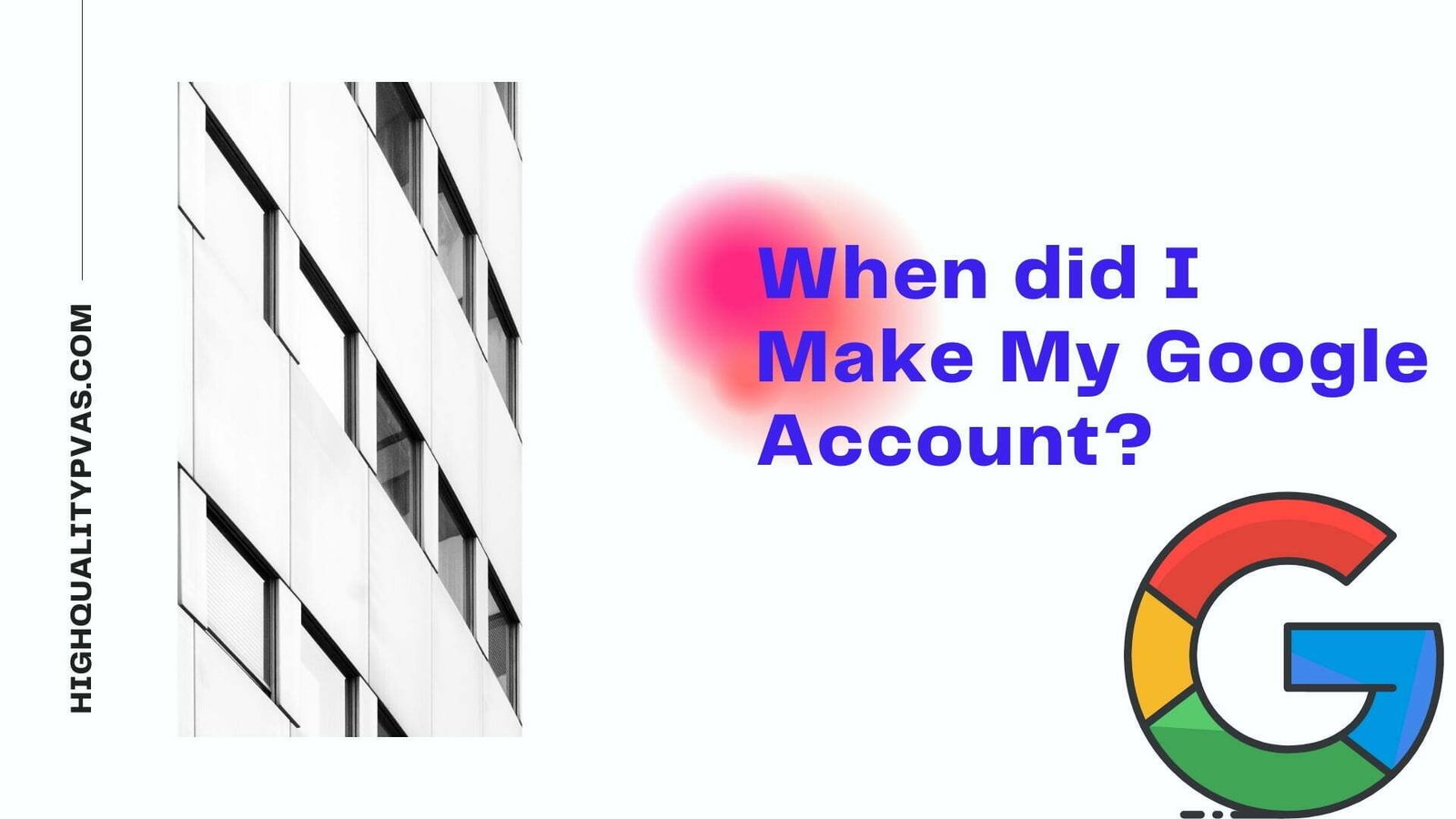 If you've arrived in this article, you might have been wondering about the creation date of your current Google Account.
Like the other users across the globe, you might have had your Google account for a while.
However, Google does not necessarily show you your account creation date because of undisclosed reasons.
But there might be curiosity from you. And you might wonder what date your Google account was created.
In some cases, the Account creation date is very important for you.
It can be one of the things you need to fill in to recover your email address besides the other tests challenged by the Google officials.
How to know When did I Create My Google Account?
Perhaps your question is the same with others: why would I need to know my Google Account creation date? For one thing, we have mentioned before.
If your bulk gmail accounts gets locked out someday, it can be the part of the recovery questions to use to attain your account access again.
So, without further ado, let's see what you can do to figure out the date of your Google account creation.
Finding the Welcome Message from Google
All Gmail new users will receive a welcome message from the Gmail team as their first message after their Account creation is done.
The very first message from Google is the same time as you first create your account.
Here is where you can find trustworthy information about your Google account creation.
The good thing here is that you can find out this message if you haven't deleted it, and see the exact date of your Google account creation through it.
First, you need to open your Gmail account by signing using your existing username and password.
Just usual, you will see the page selector in your Email menu.
Then there is a page selector nearby the gear button.
Click the oldest.
Then it will automatically show you the emails from the oldest ones to the newest ones.
You will supposedly see the first welcome email sent by Google at the top.
If you have ever imported emails before, you will need to scroll down to locate the first message since it won't be the first message you receive.
You could search it using the search button available in the Gmail platform.
Type keywords like "welcome", "welcome to your new Google Account", etc. I had tried it some times.
And "Welcome to your new Google Account" would be the best phrase to type. The result was accurate.
Then you need to open the welcome email.
Or see the date of this email.
You will get the exact date.
It is a great idea to save the date or keep this welcome email to remind you about the date in case you need it later.
Take a screenshot and store it somewhere you can access.
POP / IMAP
If you have deleted the welcome message from Google, you could use this method.
First things first:
Login to your Gmail account. Then go to Setting. Select "Forwarding and POP/IMAP".
When it is opened in a new tab, there's a chance that you see this message:
 "Status: POP is enabled for all mail that has arrived since mm/dd/yy."
That "mm/dd/yy" will be the date of your account creation.